ConverterLite –
Free
Audio and Video Conversion software.
Create iPhone Ringtones!
Create iPhone ringtones now completely free!
ConverterLite – Create iPhone ringtones…
Free Video Converter

You can convert your Video files into a variety of formats such as MP3, MP4, MKV, AVI, FLV, WMV and more…

Free Audio Converter

You can convert your Audio files into a variety of formats such as MP3, WMA, WAV, M4B, M4R, OGG, and more…

CD and DVD Burning

Burn any file format to CD or DVD. You can also Rip files from CD's and DVD's and convert to any format…
How to create an iPhone ringtone.
STEP 1) Editing the track
iTunes will not accept ringtones longer than 30 seconds. ConverterLite automatically shortens tracks to the first 30 seconds however you may want to choose which 30 seconds of the track you want for your ringtone. You can easily edit clips with Audacity. (Download here: http://audacity.sourceforge.net/)
Play around with the software until you have shortened it down to 30 seconds of your choosing. You can also edit the intro and ending to fade in and out. Once you have finished click File-Export and choose "WAV" from the "save as type" options.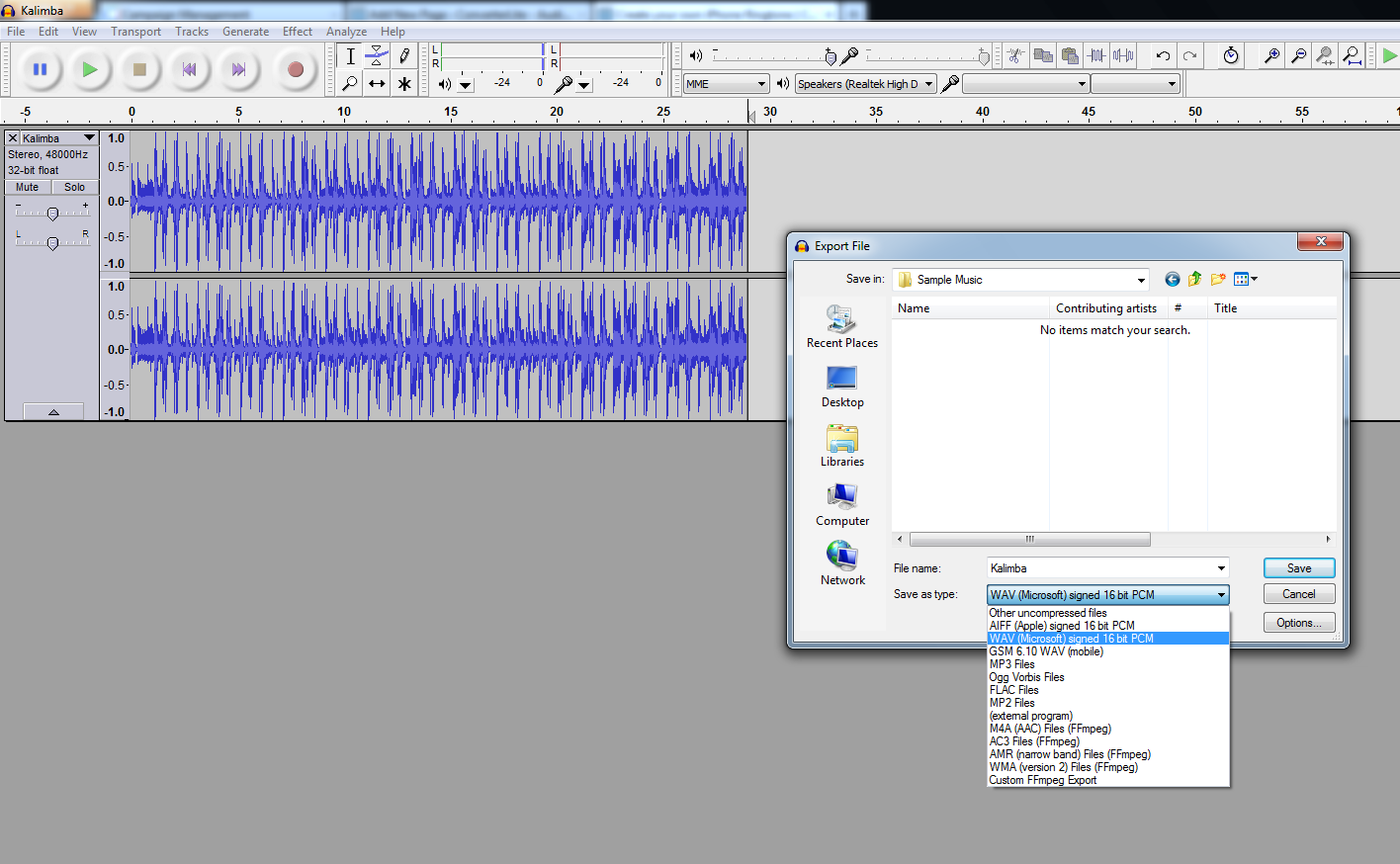 STEP 2) Convert from WAV to M4R
ADD: Select the "Audio" icon and select the WAV file you have just saved.
You can also click and drag single or multiple files directly from your folder into Converterlite.
When you have chosen your file(s) click next.
FORMAT: Your file(s) should be displayed on the right with details on duaration and file type.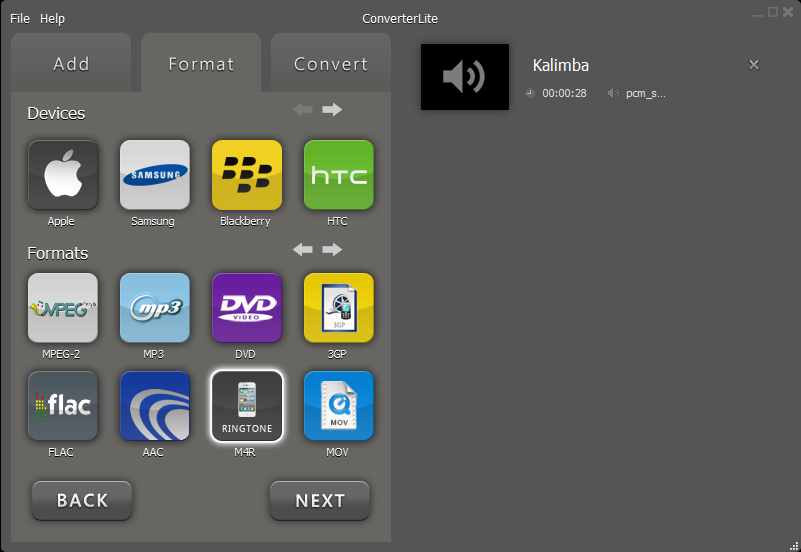 Displayed on the left are all the output options grouped by "device" or "format".
Select M4R from the list of format options, choose a file quality and click next to proceed with conversion.
(The converted file(s) will be directed to the same folder as the orignal version however you can choose where to store the converted file(s) by clicking settings, unchecking the output file box and selecting your desired folder).
CONVERT: Click convert and once completed you can open up the file location by clicking on the green tick symbol on the right.
If you have any problems during this process then please message us via the following link http://converterlite.uservoice.com/
STEP 3) Adding to iTunes
1) Click File
2) Add to library
3) Select converted M4R File
4) Once selected a "Tones" Sub-menu will automatically appear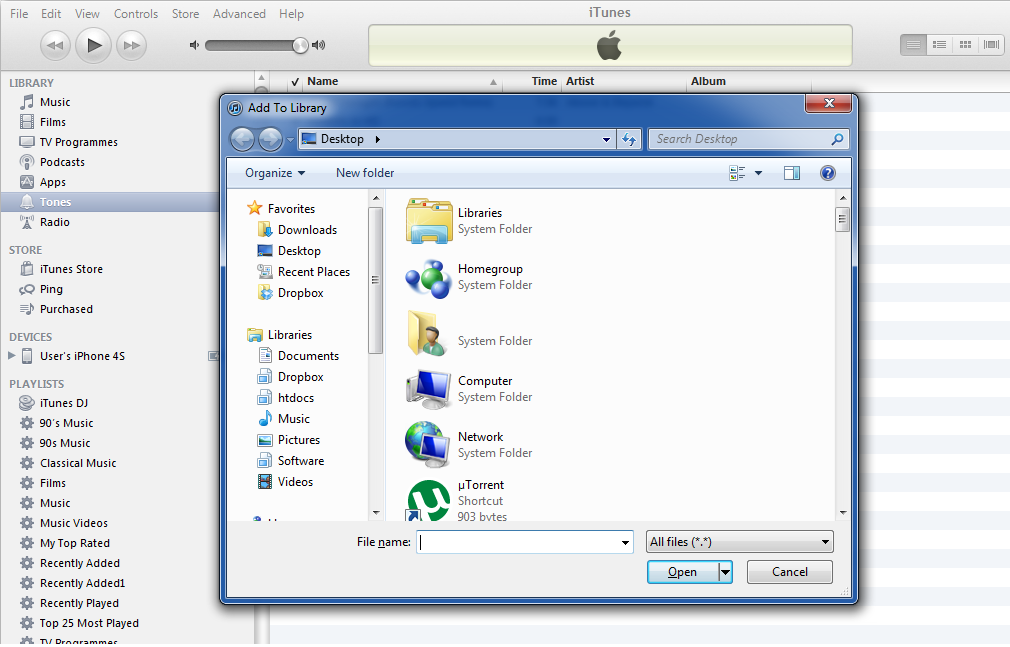 5) Connect Iphone
6) Click on "Tones" at the top of your iPhone sync screen, and check the box to sync your tones. You can either sync all ringtones in your Tones library or just selected ones.
System Requirements
Works on Windows 7, Windows XP and Windows Vista